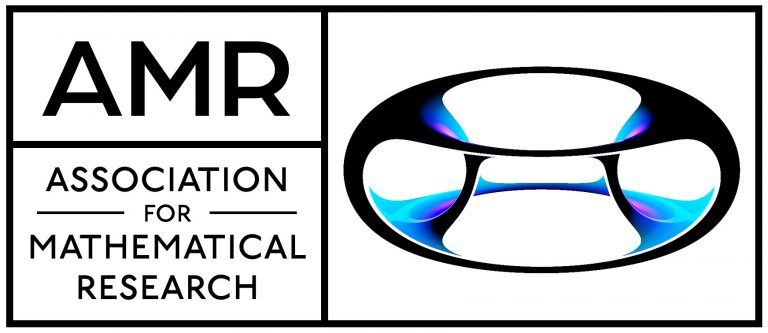 The Association for Mathematical Research is committed to protecting the privacy and accuracy of confidential information to the extent possible, subject to provisions of state and federal law. Other than as required by laws that guarantee public access to certain types of information, or in response to subpoenas or other legal instruments that authorize access, personal information is not actively shared. In particular, we do not redistribute or sell personal information collected on our web servers.
Information collected
The Association for Mathematical Research servers collect the following analytics:
Internet Protocol (IP) address of computer being used
web pages requested
referring web page
browser used
date and time
The Association for Mathematical Research does not associate this data to individual user identities.
Cookies
The Association for Mathematical Research site may use "cookies" in order to deliver web content specific to individual users' interests or to keep track of online transactions. Sensitive personal information is not stored within cookies.
Webforms
The Association for Mathematical Research uses webforms forms on this site. These forms require users to give contact information that may include email addresses, mailing addresses, affiliation, and other information. Contact information from the registration form is used only to send material relating to the purpose for which it was collected and will not be sold to another party.
Use of collected information
The Association for Mathematical Research uses personal information collected from this site for the purpose of communication back to individuals who contact us via the site. The Association for Mathematical Research uses browser-IP-address information and anonymous-browser history to report information about site accesses and for profiling purposes. This information is used to improve Web presentation and utilization. IP address information may also be used for troubleshooting purposes.
Personally Identifiable Information
If you participate in activities organized by the Association for Mathematical Research, such as serve on a committee or editorial board, then we may list your name as filling that role.  Founding members and board members are listed on our website. For identification purposes we may list the institution where you are employed.
If you share your personally identifiable information, this information will be used to provide you with more targeted content. We may use your contact information to send further information about our organization or to contact you when necessary.  You may always opt-out of receiving future mailings by contacting us at contact@amathr.org.
You also may decide to send us personally identifiable information, for example, in an email message containing a question or comment, or by filling out a web form that provides us this information. We use personally identifiable information from email primarily to respond to your requests.   We may use your email to contact you in the future about our programs that may be of interest.
Other than the automated information collection (e.g., IP address, session cookies, etc.), we will not obtain personally identifiable information about you when you visit our website unless you choose to provide such information to us. Providing such information is strictly voluntary. If you sign up for one of our email lists, we will send you the information you have requested.
Kids and Privacy
Special rules apply to children under 13 who visit our website. We do not request personal information about children under 13. If you are a child under 13, please do not send us any personal information — consult your parent or guardian instead. If we discover that we have received information from a child under 13, we will delete that information.
Distribution of collected information
The Association for Mathematical Research will not disclose, without your consent, personal information collected about you, except for certain explicit circumstances in which disclosure is required by law.
The Association for Mathematical Research will not distribute or sell personal information to third-party organizations.
Donor Privacy
The Association for Mathematical Research will not sell, share or trade our donors' names or personal information with any other entity, nor send mailings to our donors on behalf of other organizations. This policy applies to all information received by Charity Navigator, both online and offline, on any Platform ('Platform', includes the Charity Navigator website and mobile applications), as well as any electronic, written, or oral communications. To the extent any donations are processed through a third-party service provider, our donors' information will only be used for purposes necessary to process the donation.
Responsibility for External Sites
This website may contain links to other web sites. Some of those web sites may be operated by third parties. We provide the links for your convenience, but we do not review, control, or monitor the privacy practices of web sites operated by others.
We are not responsible for the performance of web sites operated by third parties or for your business dealings with them. Therefore, whenever you leave this website we recommend that you review each web site's privacy practices and make your own conclusions regarding the adequacy of these practices.
Privacy Statement Revisions
This Privacy Statement was last revised on 12/6/21. We may change this Privacy Statement at any time and for any reason. We encourage you to review this Privacy Statement each time you visit the web site.
If we make a significant change to our Privacy Statement, we will post a notice on the homepage of our web site for a period of time after the change is made. We update this Privacy Statement from time to time so please review this Privacy Statement regularly.  Your continued use of the website will be deemed your agreement that your information may be used in accordance with the new policy. If you do not agree with the changes, then you should stop using the website, and you should notify us that you do not want your information used in accordance with the changes.
Contacting Us
We welcome you to contact us with any questions, comments, or requests you may have regarding this Privacy Statement. You can contact the AMR by email at:  contact@amathr.org.
The Association for Mathematical Research supports and complies with the nondiscrimination laws of the United States and the State of California.