Anton Petrunin
Puzzles in Geometry that I know and love
This book contains a collection of problems in geometry. Every problem is presented along with a short, elegant solution.  
As the author says, "I am collecting these problems for fun, but they might be used to improve problem-solving skills in geometry."
Anton Petrunin is a Professor of Mathematics at The Pennsylvania State University, University Park, PA.
The genre of this book is unusual: it is a collection of carefully selected problems in modern geometry, each having an elegant solution, usually based on a single non-trivial idea. The problems are supplied with sketches of solutions (called "semisolutions") and comprehensive references to the literature: the bibliography comprises about 300 items. Arguably, many of these solutions qualify for "The Book".
The choice of the problems reflects the (very good) mathematical taste of the author and his research interests, that are quite broad. Many problems were suggested by users of MathOverflow, and the book is a perfect representative of the spirit of this (almost anti-social) network.
Sergei Tabachnikov – The Pennsylvania State University, University Park, PA 
Colin Adams
Eric Friedlander
Sergei Tabachnikov
George Andrews
Colin Adams
Eric Friedlander
Robert Ghrist
Joel Hass
Robion Kirby
Alex Kontorovich
Sergei Tabachnikov
AMR Research Monographs
Volume 2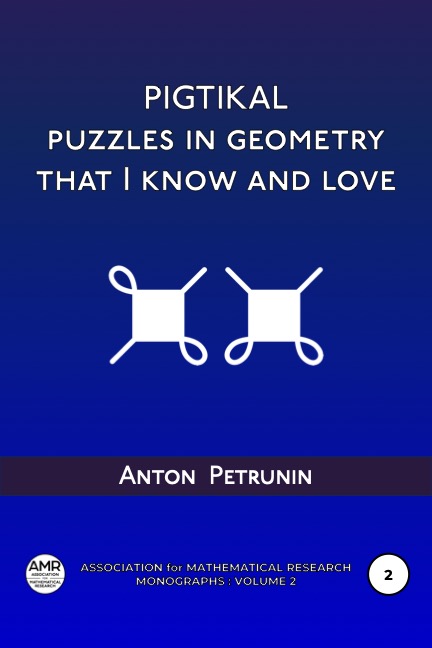 Books in the AMR Book Series are available for download without charge.  To download a copy, click on the cover image of the book, or on the download button above.

This work is licensed under a Creative Commons Attribution-ShareAlike 4.0 International License.
Author's Page for this book
You can see corrections, updates and new problems  at the author's webpage for this book.